Regular price
$200.00 TTD
Regular price
$250.00 TTD
Sale price
$200.00 TTD
Unit price
per
Sale
Sold out
Our 7 Chakra Charm Bracelet provides peaceful healing energy, bringing strong power in wisdom, wealth, happiness, life, health, protection and love. The 7 crystals heal the 7 chakras of body.
Root chakra: Red Agate - The official name of this chakra, Muladhara, comes from the words Mula, which means root and Dhara, which means support. This is considered the first chakra, located at the base of the spine. This is the chakra to focus on in meditation if you are feeling afraid or unsafe. If you are too stuck in your ways, unwilling to accept change or transition, your Root Chakra may be overactive.
Sacral Chakra: Tiger's Eye - The Sacral Chakra or Svadhishana, translates to "the place of the self." This is considered the second chakra located in the pelvic area between the hips. This is the chakra to focus on if you are feeling emotionally rigid, apathetic, creatively stumped, or closed off to intimacy. If you tend to be hyper-sexual or get emotionally attached easily, your Sacral Chakra may be overactive. 
Solar Plexus Chakra: Citrine - The Solar Plexus or Manipura translates to "lustrous gem." This chakra is where your self-confidence, identity and personal power are born. This is considered the third chakra located above the belly button. This is the chakra to focus on if you are feeling powerless or timid. If you tend to be domineering, bordering on aggressive behaviour your Solar Plexus Chakra may be overactive. Self-esteem issues often arise here.
Heart Chakra: Green Aventurine - The Heart Chakra or Anahata translates to "unhurt." This is considered the fourth chakra located at the heart. This is the chakra to focus on if you are feeling closed off, cold and lacking kindness towards yourself and/or others. If you tend to smother people with your affection, your Heart Chakra may be overactive. 
Throat Chakra: Turquoise - The Throat Chakra or Vishuddha, translates to "very pure." This is considered the fifth chakra located in the throat. This is the chakra to focus on if you are feeling withdrawn and aren't able to speak from a place of truth. If you tend to speak too freely and openly, bordering on dictatorial or offensive, or if you tend to be a poor listener, your Throat Chakra may be overactive.
Third Eye Chakra: Amethyst - The Third Eye Chakra Ajna, translates to "beyond wisdom." This is considered the sixth chakra located at the forehead, between the eyes. This chakra opens up your mind to information beyond the material world and the 5 senses. This is the chakra to focus on if you are feeling out of touch with your instincts. If you tend to carry a sense of paranoia about what your gut tells you, or overanalyze ordinary experiences, your Third Eye Chakra may be overactive.
Crown Chakra: Clear Quartz -

The Crown Chakra or Sahasrara translates to "thousand petaled." This is considered the seventh chakra located at the top of the head. Focus on this chakra if you are feeling spiritually disconnected or making foolish decisions. If you tend to be "in the clouds" all the time, your Crown Chakra may be overactive and you may need grounding in your lower chakras.
Measurements & Features
Genuine Red Agate (Dyed), Tiger's Eye, Citrine (Heat-Treated), Green Aventurine, Turquoise (Stabilised), Amethyst and Clear Quartz with gold plated brass spacers and charm. Bracelets come in one standard size, stretching to fit wrist sizes ranging from 6 inches (loose fit) to 7 inches (snug fit). We do not offer custom sizes. Bead size ~8mm in diameter. Packaged in a branded gift pouch. 
Crystal Information & Healing Disclaimer
Crystals have imperfections (fractures, chips, hollow parts) and other inclusions, which are perfectly natural and make each of them unique. All information about the metaphysical properties of the crystals is for reference only. It is a combination of research on how the gemstones have been used by different cultures throughout history. We do not recommend using crystals as a substitute for conventional medical or psychological treatment and do not claim they cure or heal medical conditions. 
Is our gemstone jewellery right for you? 
Our jewellery is made with natural crystals and therefore imperfections are to be expected. After all it is evidence of the stone's authenticity rather than it being a man-made material. If you are looking for a genuine crystal that is flawless you won't be able to find one in this price range. If want to choose the exact crystal(s), then online shopping may not be the best platform for your shopping needs. We recommend shopping in person if you are very particular about the type, colour, shape or size of your crystal. 
Shipping Information and Store Policies
Please read before making a purchase. By placing an order you acknowledge all product information and agree to all store policies. Find them here.
Share
View full details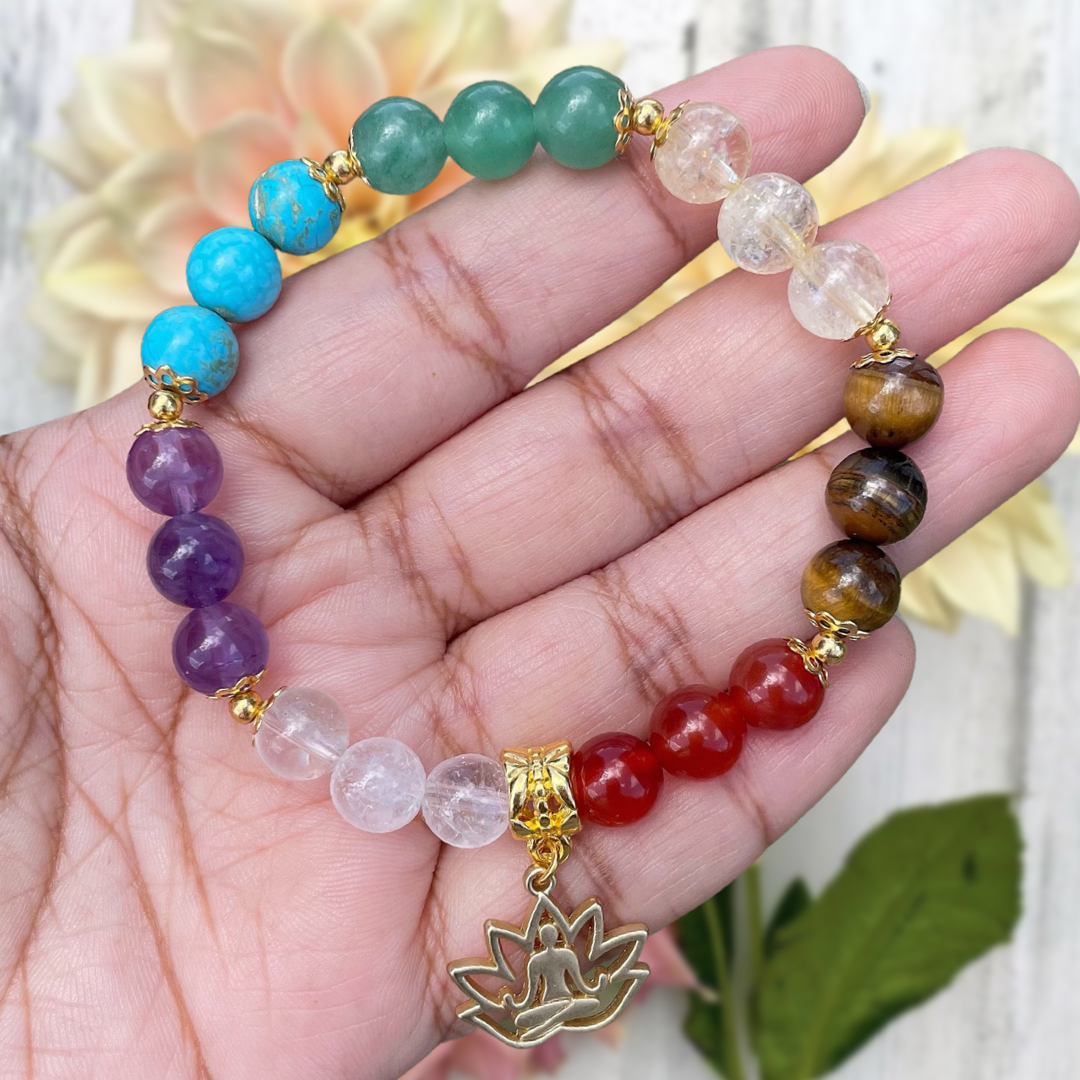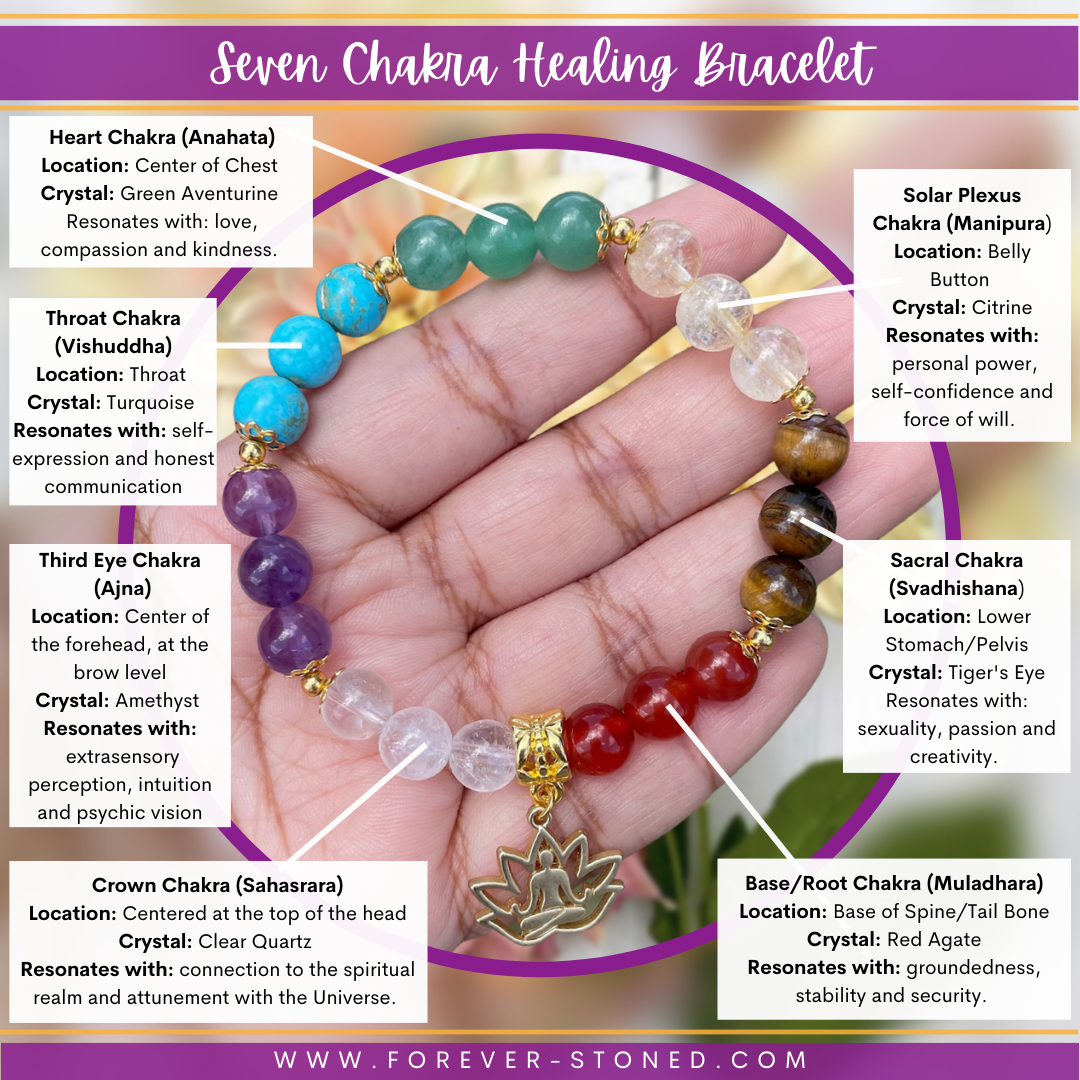 Fabulous service
I ordered my items with specifications. Not only did I receive superb service but I am totally in love with the items. So much so I will be purchasing from this store again. You will not regret supporting forever stoned tt
Amazing
I'm Madlyyyy Obsessed With This Bracelet I'll Definitely Be Shopping Again Very Very Soon🥹🥹