Regular price
$150.00 TTD
Regular price
$0.00 TTD
Sale price
$150.00 TTD
Unit price
per
Sale
Sold out
This spell jar was specially curated to manifest protection and includes:

Bay leaves help remove negative, harmful, or unwanted energies and feelings from yourself, your space and other people.
Sea Salt is considered good luck by many cultures in the world. A pinch of salt will protect you from bad luck.
Amethyst helps control evil thoughts and allows you to be more mindful. Wearing jewelry with amethyst protects against guilty and fearful feelings, along with protection from spiritual attacks.
Sage cleanses the space or environment of negative energy, to generate wisdom and clarity, and to promote healing.
Lavender is believed to help promote calmness and wellness. It's also said to help reduce stress and anxiety.
Obsidian is a strongly protective stone, it forms a shield against negativity. It blocks psychic attack and absorbs negative energies from the environment.

Material & Size: Platinum colour Stainless Steel necklace (~18 inches) and Brass pendant bail. The pendant is made of glass with a cork cover. Pendant size is ~15 mm wide, 40 mm long. Packaged in an organza gift bag. Box used for photo presentation purposes only. 
Please note: These are genuine natural gemstones sourced from minerals. Therefore, stones may have tiny flaws and inclusions. Additionally, cutting and polishing may result in each stone varying in colour tones, shapes and sizes. Price quoted is for ONE necklace. 
Share
View full details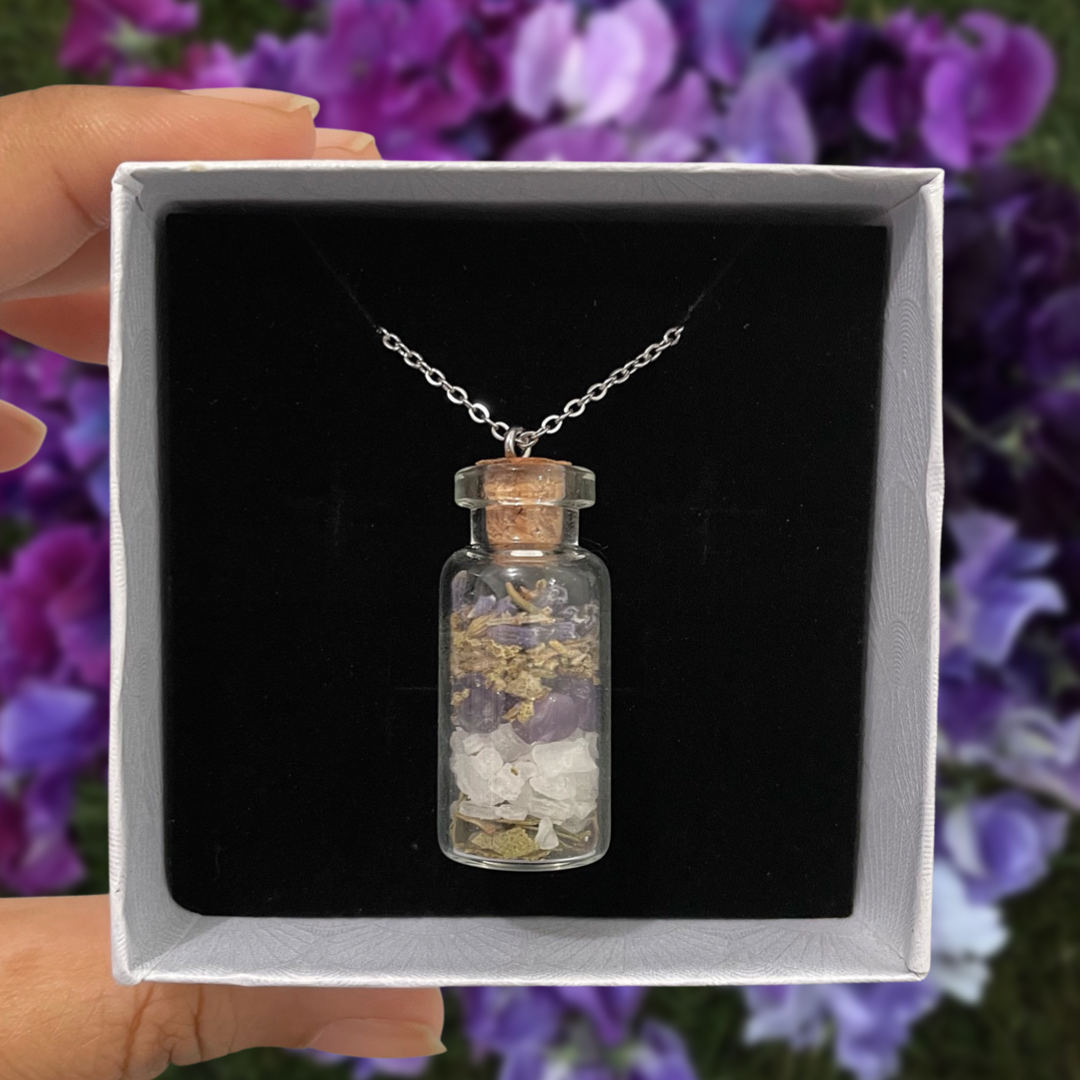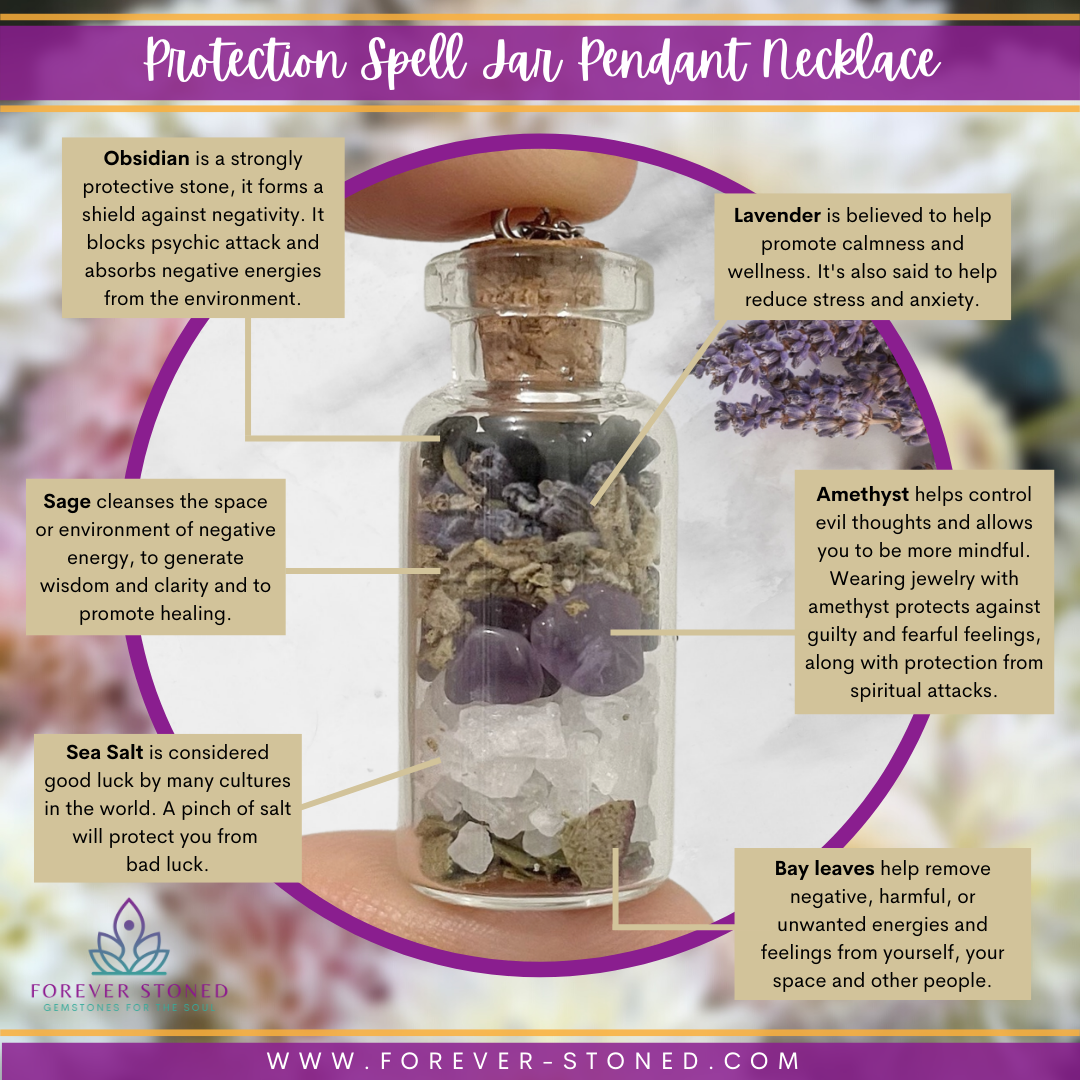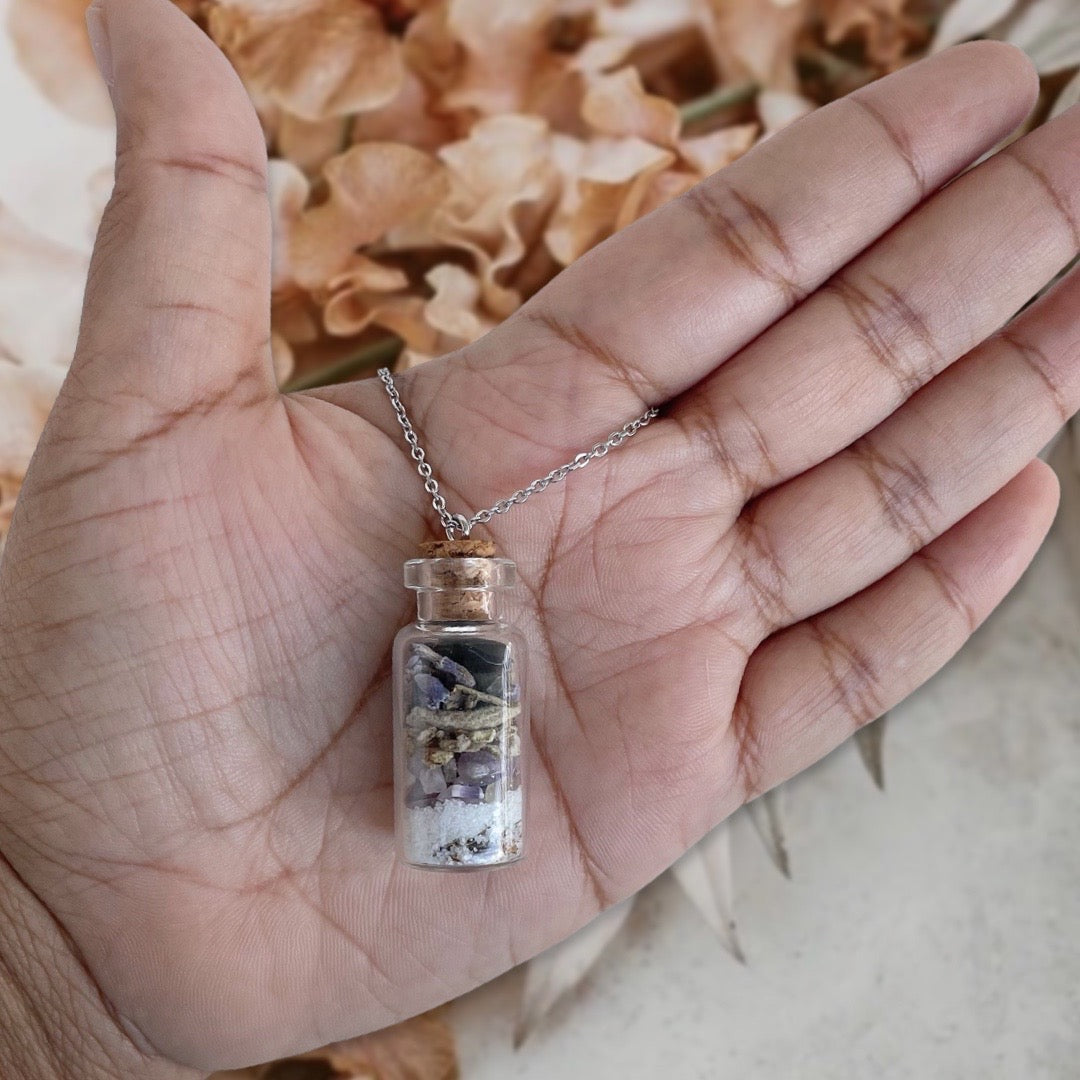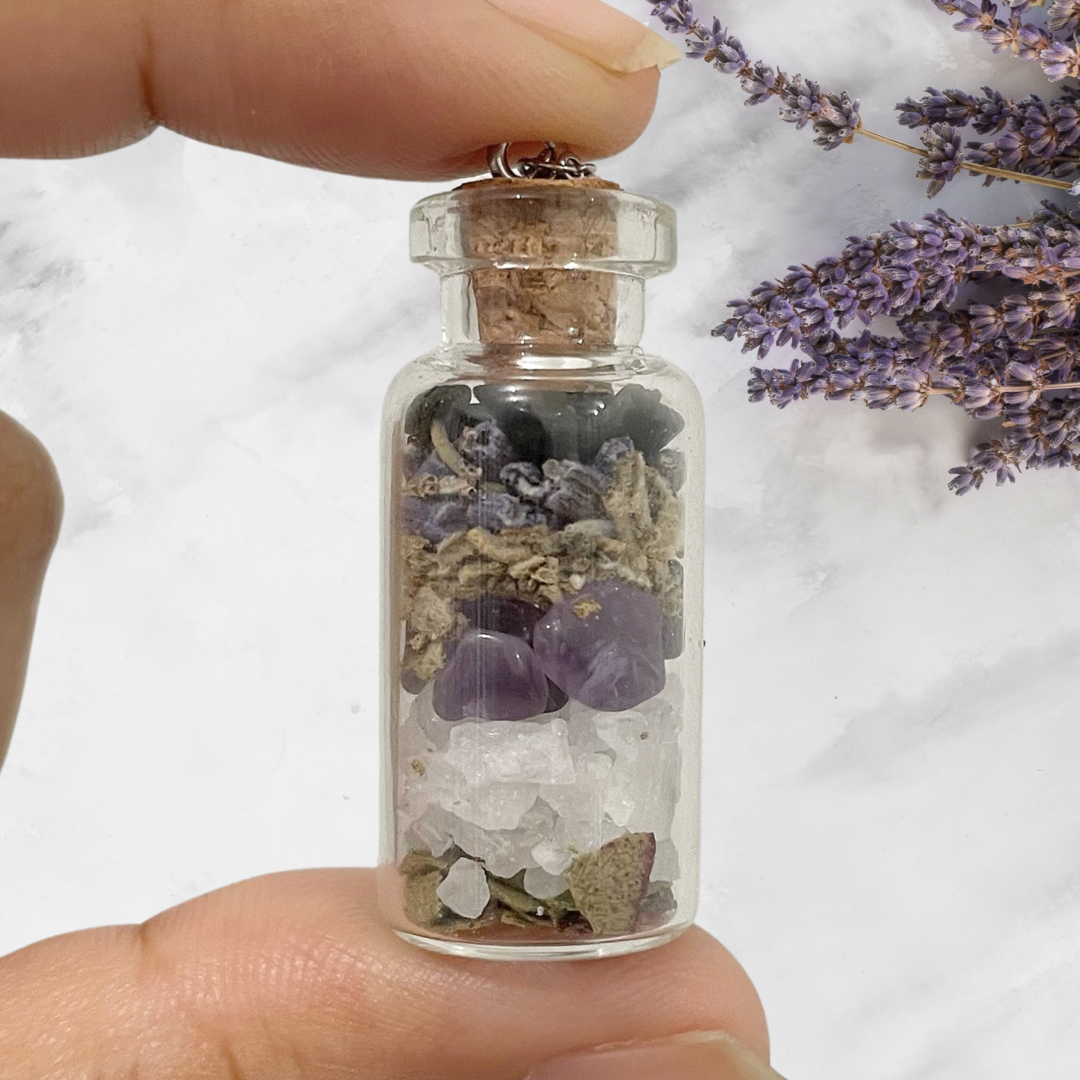 Protection Spell Jar necklace
I go about my day comfortable wearing my protection jar...I am truly grateful thanks guys
Experience
I must say I highly recommend this company. I called and place an order the next day I got it without the hassle. I love my necklace.
Protection Spell Jar Necklace
Excellent customer service...I received the items within a day. Absolutely loved my necklace.
Review
Loved my complete order. The items ordered are exactly as I saw on the website. And I truly appreciate that. The only issue for me when updated with my tracking nos. I didn't know the courier provider or access to track my package. Also when the courier delivered the package I indicated my package was prepaid and I had to wait awhile for him to confirm while he checked on the phone. He should of known before hand. Thank you for the service and I will be shopping again!