Regular price
$200.00 TTD
Regular price
$0.00 TTD
Sale price
$200.00 TTD
Unit price
per
Sale
Sold out
This International Women's Day, be the woman you've always wanted to be: bold, free, courageous, and empowered to accomplish anything you set your eyes on. Our "I am Woman" Energy Bracelet was specially curated with crystals to amplify your desires and bring out the best in you! These 10 gemstones are the most effective and powerful for all women. Whether you're looking to increase your happiness, reignite your passion, relieve stress, or become more emotionally balanced, the crystals in this bracelet specifically focuses on healing energies for women. Also features a diffuser cage with lavastone of additional grounding and stability. Add a few drops of essential oil to the lavastone to promote feelings of calm and relaxation all day long. 
Measurements & Features
Genuine Rose Quartz, Citrine (heated), Carnelian, Garnet, Amethyst, Amazonite, Clear Quartz, Black Onyx, Labradorite and Moonstone. Bracelets come in one standard size, stretching to fit wrist sizes ranging from 6 inches (loose fit) to 7 inches (snug fit). We do not offer custom sizes. Bead size ~8mm in diameter. Bead shape round and diamond cut. Spacer beads are stainless steel and diffuser cage made of brass. Packaged in a branded gift pouch. 
Crystal Information & Healing Disclaimer
Crystals have imperfections (fractures, chips, hollow parts) and other inclusions, which are perfectly natural and make each of them unique. All information about the metaphysical properties of the crystals is for reference only. It is a combination of research on how the gemstones have been used by different cultures throughout history. We do not recommend using crystals as a substitute for conventional medical or psychological treatment and do not claim they cure or heal medical conditions. 
Is our gemstone jewellery right for you? 
Our jewellery is made with natural crystals and therefore imperfections are to be expected. After all it is evidence of the stone's authenticity rather than it being a man-made material. If you are looking for a genuine crystal that is flawless you won't be able to find one in this price range. If want to choose the exact crystal(s), then online shopping may not be the best platform for your shopping needs. We recommend shopping in person if you are very particular about the type, colour, shape or size of your crystal. 
Shipping Information and Store Policies
Please read before making a purchase. By placing an order you acknowledge all product information and agree to all store policies. Find them here.
Share
View full details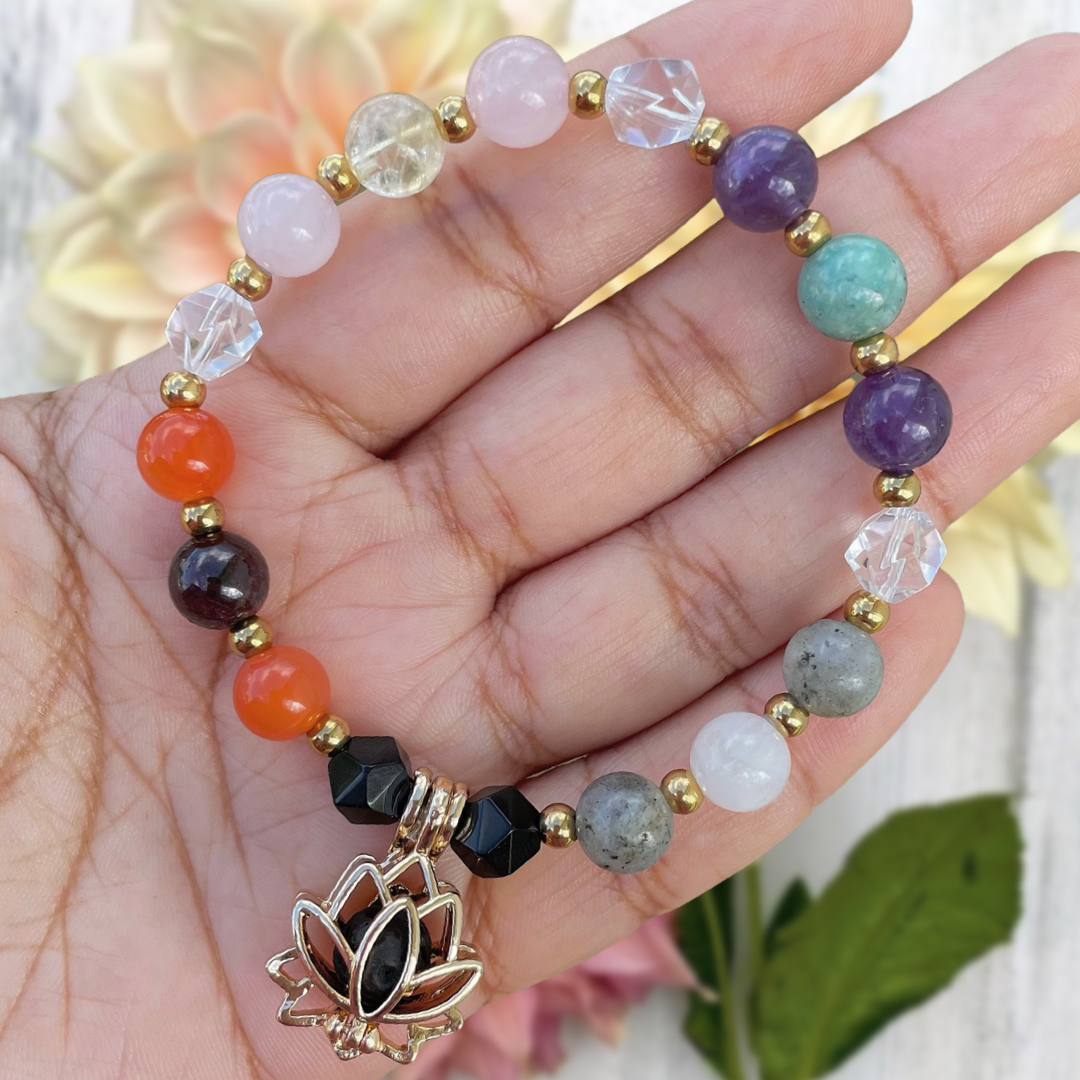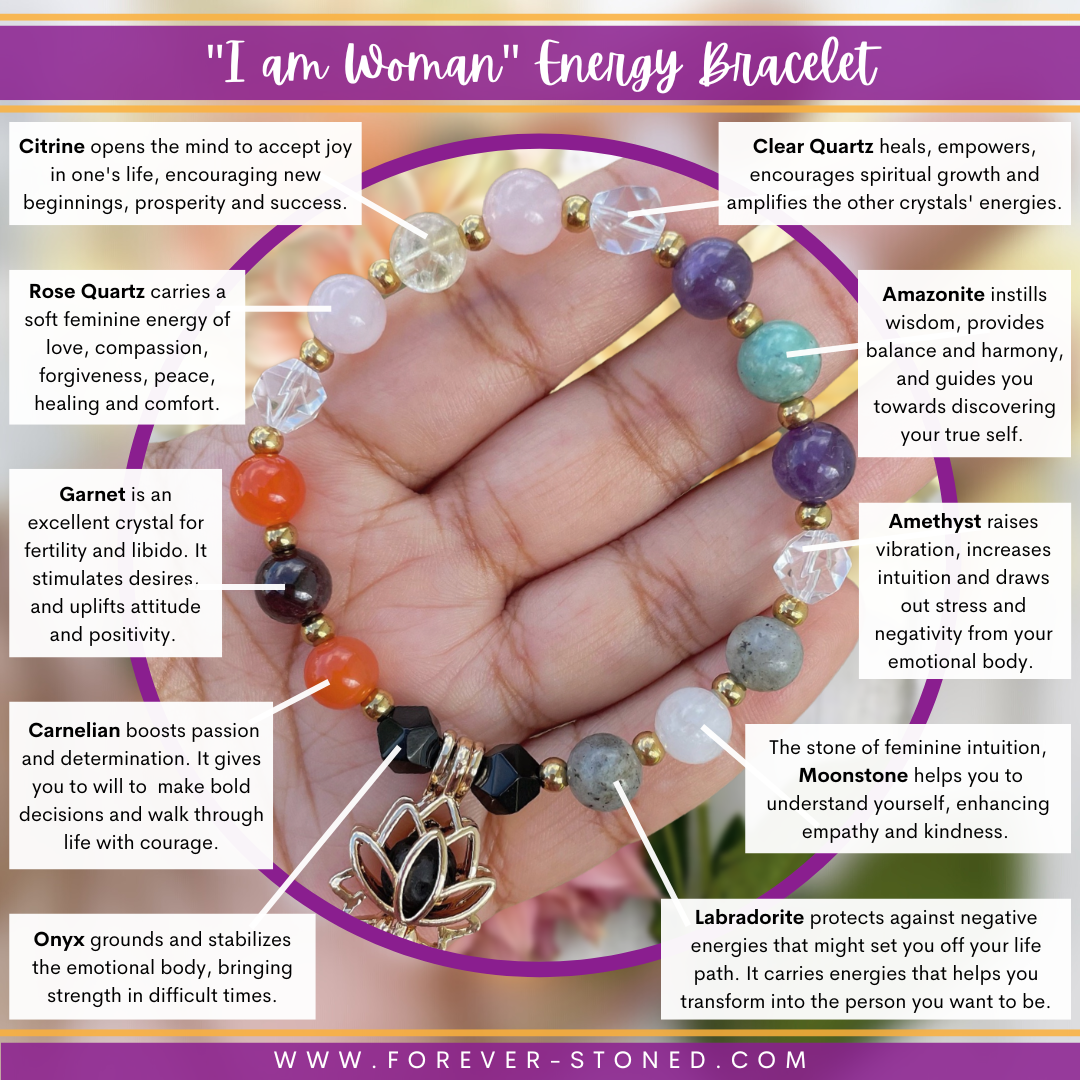 Full of feminine energies.
My husband bought this for me and I absolutely love it. From the time I put it on I could feel the energies of the crystals and the pure intentions of the maker. The colours are vibrant and go so well together. I'll be getting one for my sister for her birthday. Definitely worth it ❤️
Exactly what I wanted, I love the bracelet ❤
Great customer service and speedy delivery